Registrations for the webinar are now closed.
We will upload a recording of this webinar shortly.
This webinar from 7bridges will offer a deep-dive into the complexities of procuring logistics services and explore the many reasons why procurement teams are limited in their ability to achieve the best results.
We'll talk you through some of the key steps to excelling in logistics procurement, and show you how AI can give you the competitive edge in modelling the impact of new contracts and stress-testing supplier proposals. You'll also have a chance to ask the presenters questions at the end.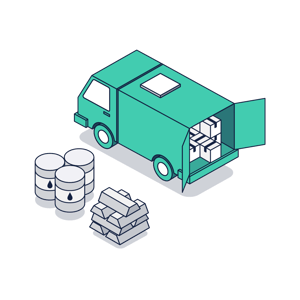 Common mistakes in procuring logistics services
How to audit the past performance of existing suppliers
How to develop an effective RFP based on accurate forecasting
Why you need industry benchmark data, and how to access it
How to assess and stress-test supplier responses, using AI
If you were unable to attend on the day, don't worry - we'll upload a recording soon!
Simon Lewis
Head of Growth at 7bridges
Simon has spent over 10 years in Consulting and Operations roles, ranging from Chief of Staff at a tech enterprise to Commercial Director at a gin distillery start-up.
He also worked as a strategy consultant at Kearney, specialising in go-to-market strategy and global transformations.
Philip Ashton
Chief Executive Officer at 7bridges
Philip's background is in analysis and development within management consultancy and specialist logistics provisioning.
He co-founded 7bridges after he had seen first-hand the challenges that companies faced with their logistics, and how much money and resources were being wasted as businesses attempted to wrestle their supply chains into an efficient state.

7bridges is already trusted by global fashion brands, pharmaceutical organisations and manufacturers. We've also been voted as one of the most exciting artificial intelligence startups in Europe by Business Insider.
7bridges is a next-generation, AI-powered logistics platform used by retailers and other businesses to unify data, operations across their supply chain, while saving on average 30% on their direct costs.
The platform connects businesses to an open ecosystem of transportation carriers and logistics suppliers, and uses real-time AI technology to dynamically select the best route, carrier and packaging for every shipment. 7bridges ensures the best outcome for every order that's sent, and offers an unprecedented level of flexibility and resilience in these uncertain times.
7bridges was founded by Phil Ashton and Matei Beremski, and was recently selected as one of Europe's hottest AI startups in 2020 by Business Insider.